For the past several days, Thingiverse.com has kindly showcased this design as a part of their front page collection. I'd like to give them a big shoutout, especially their editors/merchants. You can download this design here: Ergonomic Ice Scraper.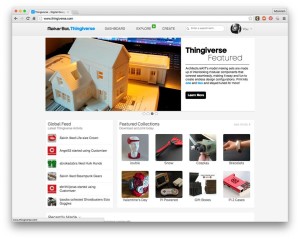 I was inspired by the mountains of snow that fell this past week. I was so inspired, in fact, that I wanted to 3D print my own ice scraper. It turns out, there isn't a great ice scraper on www.Thingiverse.com. The great thing about 3D printing is a solution is always near at hand. So I whipped up a design late Saturday night / early Sunday morning. Five hours later, I had a functional design.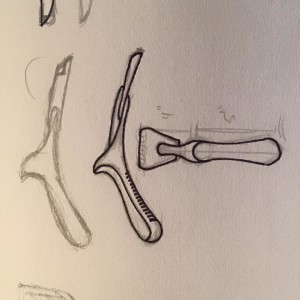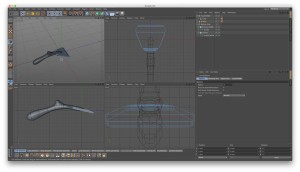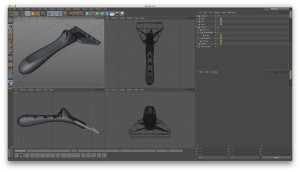 Once the design itself was complete, I did a full render to visualize the finished product. It looked pretty good, so I sent it to Repetier Host and sliced it up using the excellent Slic3r project.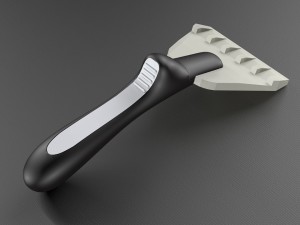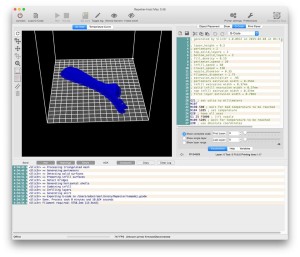 The print proceeded without too much trouble. I've been printing with Makerbot's black and it doesn't like cold or passive printing so much. I've just reordered some PLA with ColorFabb in Holland. I expect it to run a little colder. Once all the printing was complete, I took a look at the parts. I included voids for three steel pins. The pins help align the prototype and add a tiny bit of heft to the handfeel.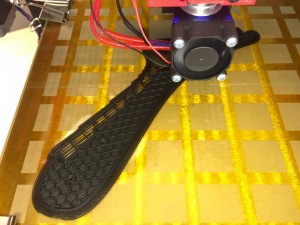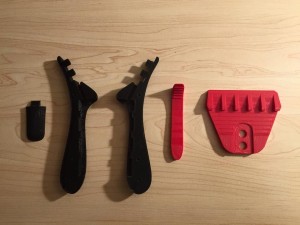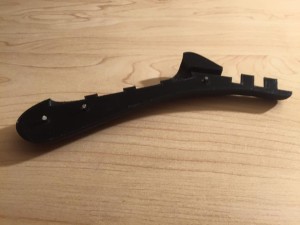 Though the finished prints held together pretty well in a friction lock, I wanted a lot of stability and permanence for this print. Gorilla Glue's foaming glue works great on PLA, as it fills in all the subtle texture and creates a good bond. Once glued, I clamped the parts for thirty minutes per glue-up.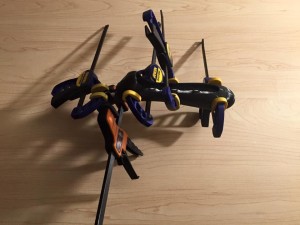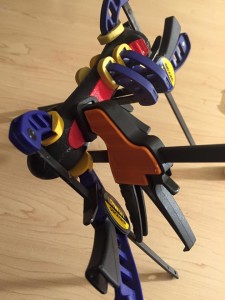 At this point, it was getting very exciting. The handle was fully glued and assembled, bringing the project to a simple three parts. On a dual-extruder printer, this could have been printed in a single pass (with supports) but I got a nice finish and a lot of strength by parting it out.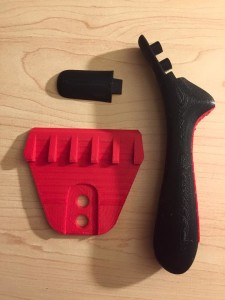 Assembly was a breeze and the full project came together with no incremental prints or re-engineering – a rare treat! It can be easily scaled to fit any users' hand and costs about $3.15 in plastic and glue (at retail prices). Totally worth it – the cheapest Amazon ice scraper was $3.99! In all seriousness, it's amazing how effective a 24 hour design project can be for even the most utilitarian of tools.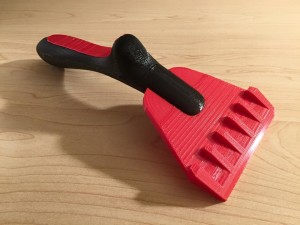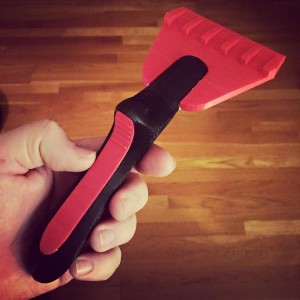 If you've made it to the end of the post, here's two bonuses: a video of it in action (see below) AND a link to the live files on Thingiverse.com. I've shared them under the CC-No-Commercial license. That means you're free to print and distribute my designs with attribution, as long as you do not use them for commercial purposes. Enjoy and happy prototyping!
DESIGN – http://www.thingiverse.com/thing:674723
VIDEO – https://plus.google.com/115787153901365137692/posts/A34remhsos6